His professionalism, diversity and immeasurable musicality have placed him in a category of its own. I've had the honor of collaborating in some of his beautiful projects throughout the years, both as a singer and musician, and it's always been a wonderful experience. I've also had the pleasure of discovering many other projects, motivating me to search for who it was that made that music that captured my attention… to my surprise it was Jorge Avendaño!

Always with the particularity of presenting a professional experience. I think that all the years of experience have brought him to the level in which he is today, and it shows. Music is an industry that has been turned upside down from what we once knew, but Jorge's work still towers above the rest because of one simple reason: the music!

To Jorge, the music is always first, which is what makes him one of the best producers in Latin America.
There's so much I could say about Jorge Avendaño as a friend, composer, producer and human being, I'd need a space as large as the one he's won in my heart and my professional life.
Jorge Avendaño is a unique and enormous talent!
When I first met Jorge Avendaño, many years ago, I met him in a recording studio; perhaps the best way to meet a professional such as him. That's where I discovered his talent and his sensibility as a music professional. Later, I discovered the great human bing that he is, the kindness and generosity with which he treats other in work and in friendship. I've collaborated with him throughout many years in some of his productions and I've always been pleased and honored with the results.
I've been working for my friend Jorge Avendaño for over 20 years. Always learning something new. I'm very thankful for working in so many different projects together. Him as a producer and me as an arranger and musician.
In the world of music, one has many opportunities to meet incredibly talented and interesting people. But many times, when we meet a genius or super star it's disappointing to find out they're not as successful in their personal lives as much as in their professional lives. The really difficult thing to do is finding someone with a great talent, who is very successful but who, above else, is a great person and a real friend. There's many superstars, but Jorge is in a very short list of people who have left a mark in both the professional and the personal, where honesty, nobility and friendship are unbreakable.
Studying my career, I've had the luck of meeting Jorge in a composition workshop. Some time later, Jorge would start a meteoric musical career that would become my guide and inspiration. I've had the enormous fortune of being close to his greatest hits, culminating in the construction of the best recording studio in Mexico, where we enjoyed unforgettable moments that were definitive and crucial to my own career.

I've always thought that Jorge is the best that our country has offered in recent times and that every second by his side is always of great learning and enjoyment. I can't imagine my career without his advice, talent and support for which I'll always be grateful.
I thank God for the friendship that ties me to Jorge Avendaño: tremendous musician, composer, arranger, producer and, above all, a great friend. I feel like one of the lucky ones who have collaborated in many of his productions. I send him my regards.
I've had the pleasure of knowing Jorge Avendaño for over two decades. During that time, I've had the opportunity to work with him in many projects. He's hold in the highest regard by everyone in the entertainment industry, not only because of his talent and creativity as a pianist, singer, composer and producer, but also for being a sincere and generous person with a huge heart: that's, without doubt, his biggest trademark in everything that he's done. Let the hits continue, Captain!
Jorge Avendaño is an excellent person. A very sensible person with an art like artists should have. We're linked by a career of songs that I've singed in my records, as well the a historical testimony of a small concert in Monterrey —the most intimate in all my life— where he was the main producer. He understood my music and my career and together we achieved millions of views. I'm so grateful for having met him my life's path.
Jorge Avendaño is a great among greats. I had the pleasure of meeting him when I was still coming up in Mexico City. The first time I met him served as a sort of masterclass to give me the tools for tacklingthe singer/songwriter world at every level. After recording several records, Universal Music showed me to his studio and there in an afternoon I sung with Coque Muñiz for a Boleros album and I also sung a song by Jorge. I'm at a loss for words to thank you for having met you and working with you. Many blessings!
I met a great producer and composer that turned out to become a great friend that we hold highly in my family. We love you so much and we wish you the best. Many success, health and happiness. Keep writing those great songs, I hope we can do another one soon.
It's always a pleasure to work with Jorge Avendaño. I've seen how he grew and evolved and the way in which he developed himself as a musician. Composer and producer. He has many angles and he does every one of them right. He's someone who I admire a lot and who deeply understands the art of music: making songs, albums, audio visual, etc… he's someone who I respect deeply.
Without a doubt, the best years of my personal and professional life I've with one of the greatest musicians in Mexico of recent years. Composer, arranger and producer, but most importantly a great friend. I couldn't have asked for a better experience than working with someone of his stature, both personally and professionally. I'm deeply and eternally thankful.
I've followed Jorge's career with great admiration and I've watched him work on fantastic projects across all fields. I believe he's an unparalleled producer, besides being a hugely successful composer and songwriter. He's directed very famous singers, he's a magnificent vocal coach, arranger and orchestra director. I have to say that, to me. Jorge is one of the most important producers in the world, working with artists such as Sarah Brightman, Plácido Domingo, Mijares, Carlos Cuevas, Coque Muñiz, Edith Márquez, Christian Castro and many, many others who owe him a great lot, and that's why I've always been proud of him.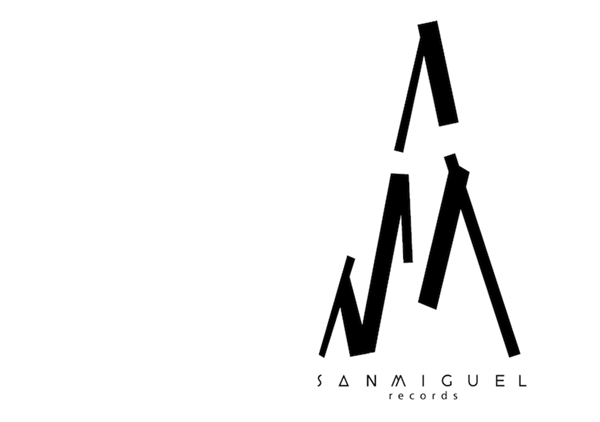 SAN MIGUEL records
In the heart of Mexico is San Miguel de Allende

A truly beautiful city characterized among other things, by it's architecture, art and festivals. A cultural center enriched by the influence of artists. Painters, writers, sculptors and, of course, musicians from all over the world, who have made San Miguel de Allende their permanent home. This, coupled with the work of local artisans gives room to an exceptional place that tumbles down all kinds of borders, especially within the world of creativity.

Likewise, San Miguel Records is a label that will not only be a home to local artists, but to any creative force in the musical industry, no matter where they're from, can find a place through which give exposure to their content and, together, help us enrich the world of music.